Supporter of Ioannina Lake Run 2020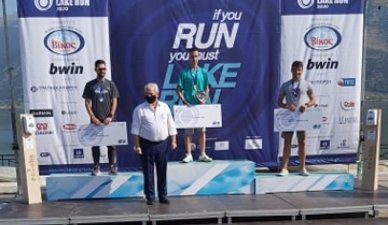 Cooperative Bank of Epirus, in this difficult and full of adversity year, supported for the fourth time the biggest road race of Epirus, the Ioannina Lake Run, which took place on September 19th & 20th at Lake Ioannina.
In the framework of the actions of Corporate Social Responsibility which strength the entrepreneurship and economy of Epirus and offer to the local community, the Bank upgraded its sponsorship and also, adopted the Lake Run Proud Partner initiative. The action was embraced by all the companies of Ioannina with benefits for themselves but also, for the participants who could make use of the provided discounts.
At the same time, Cooperative Bank of Epirus offered prizes worth € 2100 to those who finished in the first 3 places in the 30 km route